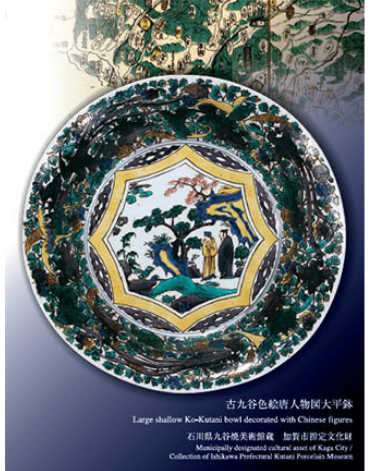 Birth of Kutani-ware
Around 1655, Toshiharu Maeda, the first lord of the Daishoji clan, a branch of the Kaga clan, found pottery stone in his domain and founded a kiln in Kutani Village (present-day Kutani-machi, Yamanaka-onsen, Kaga City, Ishikawa Prefecture). This is said to be the origin of Kutani-ware. However, the kiln was closed for an unknown reason only half a century after its establishment. The ceramics produced during this period, called "Ko-kutani" (old Kutani), are highly valued as outstanding overglaze porcelain.
Traditional Decorating Styles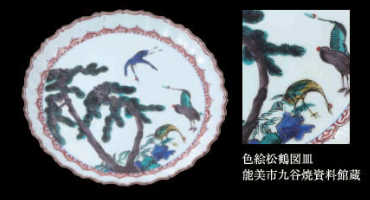 KOKUTANI 1655〜
Features five distinctive colors: blue (green), yellow, red, purple and dark blue.
In the "Aote" style, the surface is covered with yellow, green and purple.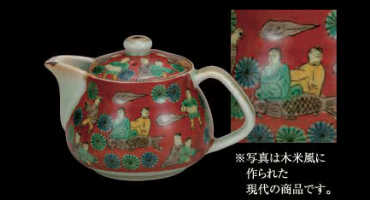 MOKUBE 1807〜
This style was established by Mokubei Aoki, a skilled Kyo-yaki ware craftsman.
Arhats were depicted in the five Kutani colors against a red background.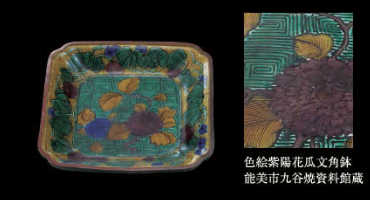 YOSHIDAYA 1824〜
This striking style features the four colors of green, yellow, purple and dark blue
on both side of the ware. Realistic, soft lines create a unique atmosphere.