From the end of the 19th century to the first half of the 20th century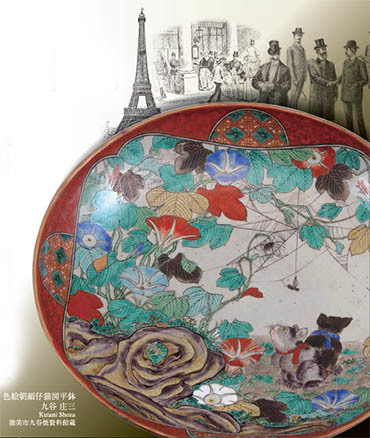 Exporting of Kutani-ware
Exporting for industrial development
After the Meijji Restration, the kilns lost the support of the clan. Craftsmen of the former Daishoji clan endeavored to improve their skills as artists, and among these, skilled craftsmen such as Ginshu Takenouchi, Ichigo Asai and Seika Suda emerged. Meanwhile, artisans of the Kaga clan found a new way to survive in the export industry; Kutani Shoza and other craftsmen exported gold-painted colorful porcelain called "Japan Kutani" to the West.
Modern | Painting method born after the Meiji era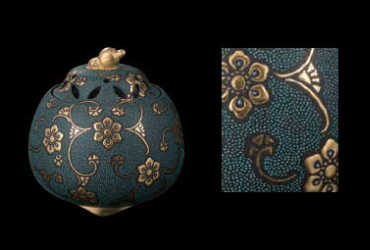 Aochibu
The Aochibu style features small dots in blue or white. A high level of skill is required to achieve even size, color and intervals in the motifs.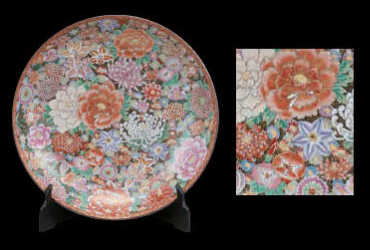 Hanazume
A flower decoration covers the entire surface, and outlines are painted in gold. This style in particular is representative of the gorgeousness and elegance of Kutani-ware.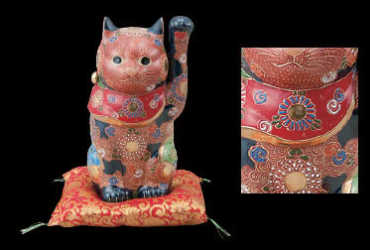 Mori
Thick glaze is applied to the surface of the work. Because of the three-dimensional effect this creates, this style of decoration is often used for ornaments.